ANTIQUES
|
VINTAGE
|
FURNITURE
|
LIGHTING
|
JEWELRY & GIFTS
|
BOUDOIR
|
FRENCH COUNTRY
|
KITCHEN
|
GARDEN
|
LIBRARY
|
CELEBRATIONS
|
LINENS
|
GENTLEMEN
|
MUSEUM OF SOLD ITEMS
|
Your love for antique Toleware matches mine!

I am excited about the latest antique toleware pieces acquired with you mind, you can see them by clicking on the collage below in the Antique Decorative Objects category, or putting tole in the search box on the site.
The FrenchGardenHouse Jewelry Vault

is a specially curated collection of rare and unique jewelry pieces available to the discriminating collector. Each one-of-a-kind or rare piece of jewelry available in the Jewelry Vault has been selected by Lidy Baars for its inspirational and collectible significance, their stories are a reflection of their luxurious past. Antique, vintage or especially commissioned,

it is our pleasure to offer you an opportunity to own a rare and original piece of jewelry for your collection.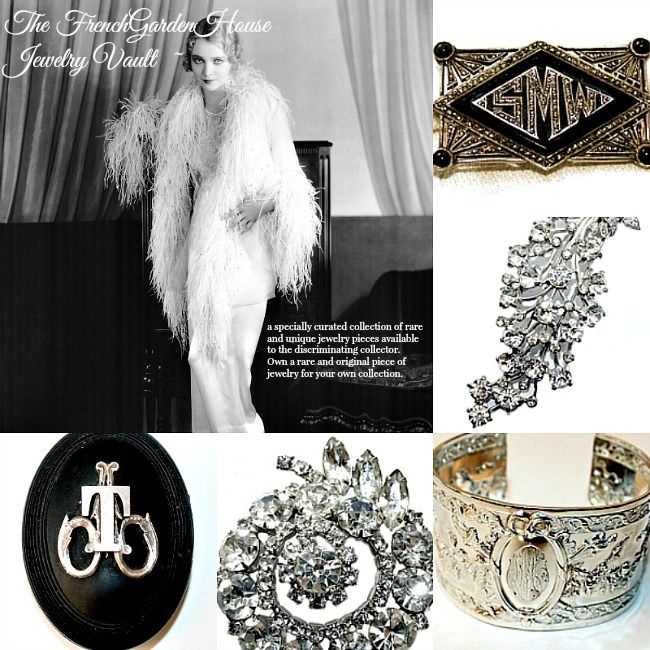 Love Religious Antiques? Our latest obsession is 18th century madonna's and santos pieces used in processions. See our gorgeous 18th century hand carved Italian Madonna here. Add French Antique Madonna's or Benetiers to your growing collection. To see our latest religious artifacts from France, just click on the photograph below!
We adore antique silver, to set our tables with, for every day and special days. As the season transitions into autumn, we'll be adding special silver pieces for you to set your loveliest tables with now, and for the holidays.

Shop all antique silver.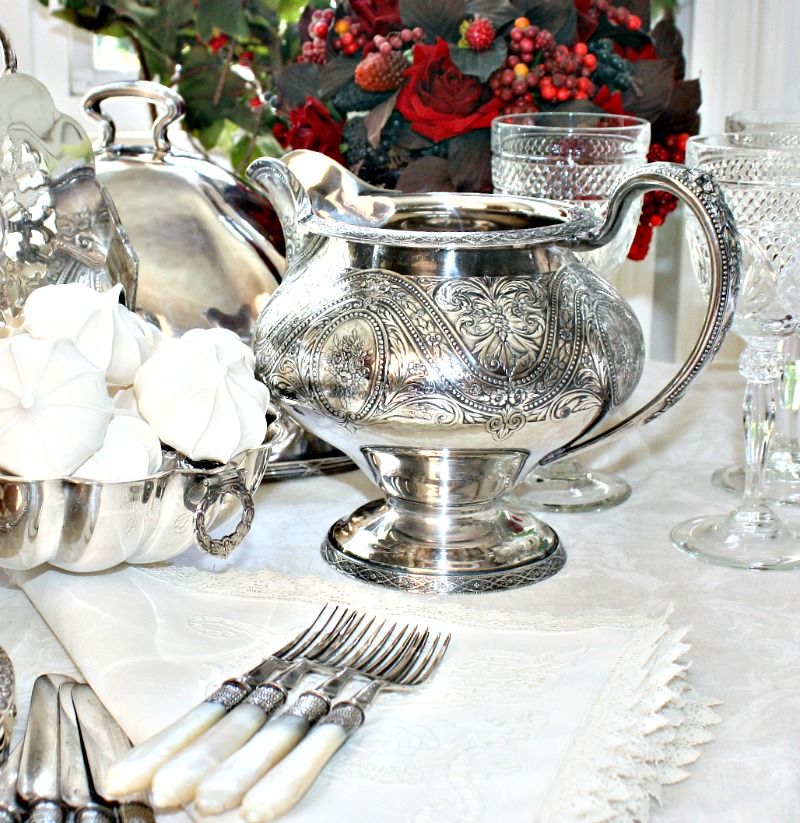 Now is a great time to really look at your decor, and see if there is a great piece of antique or vintage furniture that would make your room function even better, or just make it more comfortable as well as beautiful. we have quite a wonderful selection of antique, vintage as well as reproduction furniture you will love. These absolutely exquisite Louis XV Ornate Rococo Chairs will make a glorious statement in any room. Shabby elegant, over the top Parisian Glamour with exquisite hand carved details.
We are featured in the Antique shops at Ruby Lane.